AAKAR – THE PROJECT EXPO
24-03-2018
Aakar-Final B.Tech Annual Project exhibition was organized in which 110 best projects from various Engineering departments were exhibited.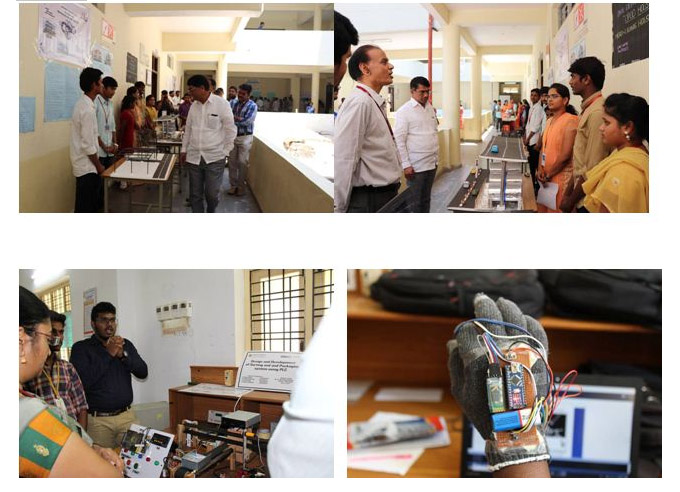 AAKAR – THE PROJECT EXPO
11-04-2017
Aakar-the Final year student projects exhibition was conducted in which 98 best student projects were exhibited on this occasion. Dr.Swamy, Director, Telangana Academy for Skill & Knowledge (TASK) was the chief guest for the inaugural function.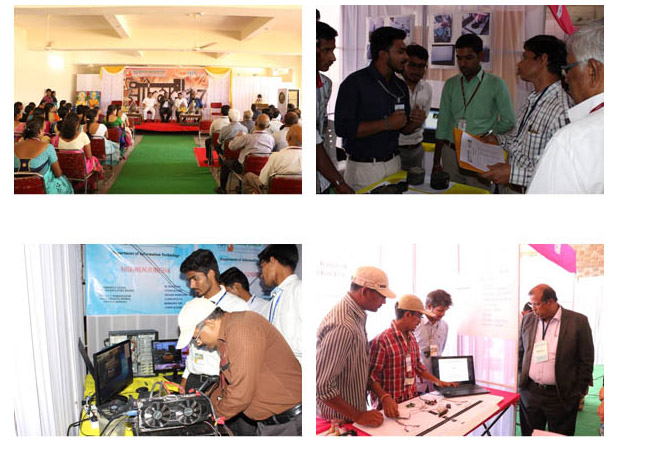 11-04-2016
Aakar-2016, an exhibition and competition of Projects developed and designed by final year B.Tech srudents was inaugurated by Mr.Bharani.K.Aroll, Vice President of Butler America Inc. & Cyberabad Security Council. 100 projects were exhibited by students of various branches of engineering.
Following industrial experts assessed the projects:
Dept. of ECE:
Mr.B.Madhusudhan, Sr. design project engineer, CSG.

Dr.J.Sai Baba, Former Scientist, NRSA.
Dept. of EEE:
Dr.K.Sumanth, Principal, Sree Nidhi Inst. Of Science & Tech.

Mr.A.Raju, Sr. scientist, DRDO
Dept. of CE:
Mr.S.P.Srikanth, Joint Director of Technical Education.

Dr.G.Subba Rao, HOD, Dept of Civil Engg, NNRG
Dept of CSE & IT:
Mr.Pankaj, CEO, Idea Labs

Mr.Prasanna Rambhatla, Associate Director, AT&T.

Ms.Madhuri, Team Lead, Computer Associates.
Dept. of ME:
16-04-2015
AAKAR-2015, an exhibition and competition of projects designed and developed by students of VBIT was inaugurated by Sri.Sathya Thopalli, HR, TechMahindra.
1-04-2014
AAKAR-2014, an exhibition and competition of projects designed and developed by students of VBIT was inaugurated.
Chief Guests:
Mr.Satya Thopalli, HR Executive, Tech Mahindra

Dr.Priti Chandra, Scientist-E, ASL DRDO

Mr.BLV.Rao, CTO, Choice Solutions