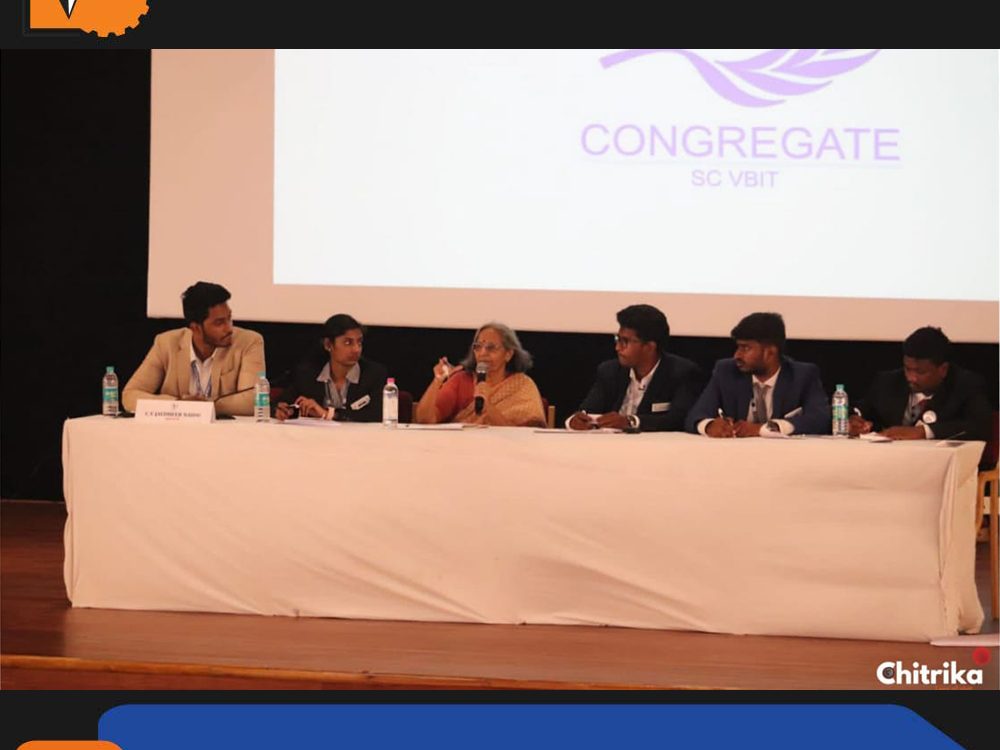 Congregate 5.0 by Street Cause – VBIT
ABOUT EVENT
Congregate is a fundraiser conducted by Street Cause – VBIT. It is a youth assembly with the motto "Educate, Enhance, Empower."
Congregate 5.0 intent on "Voice your Vision" was conducted on 26th March 2022.
Congregate 5.0 was a chance for all youthful flamboyant Delegates, who intend to cause a sociable change by their immaculate discussion and dazzling ideas, expecting a poignant betterment in the society.
Empowering the next generation of leaders with opportunities to connect with like-minded peers, and trailblazers to conceive the global competence, critical skills and voice their vision for a better future through innovative action.
The assembly was based on four significant sustainable developmental goals.
Goal 1: Education.
Goal 2: Women Empowerment.
Goal 3: Social Impact.
Goal 4: Environmental changes.