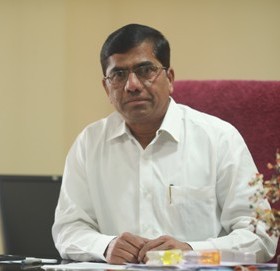 Dr. N.Goutham Rao
Chairman, Swamy Vivekananda Educational Trust (SVET)
Dr N. Goutham Rao, with a Doctorate in Sociology is a man of many laurels. He is a towering intellectual, a thinker and a doer as well. A person to leave no work unfinished, he has successfully completed many projects launched by Osmania University under UGC's special Assistance Programme. A right blend of tradition and modernity is reflected in Dr Rao which only undermines his ability to be accessible to rural and urban students and teachers as well.
Dr Rao is a disciplinarian who manages the nuances of administration and finances adeptly. Dr. Rao has been actively associated with a number of academic, cultural and social organizations. He is a life member of Indian Sociology Society, New Delhi, American Studies Research Center, Hyderabad and Osmania Graduates Association.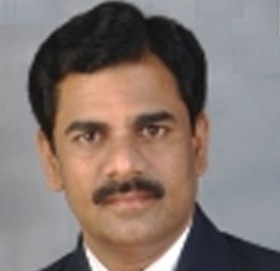 Dr. G.Manohar Reddy
Secretary, Swamy Vivekananda Educational Trust (SVET)
Dr G. Manohar Reddy, who hails from a village in Nalgonda district, is a livewire adding youthful dynamism and vibrancy to Management Committee. Dr. Reddy has a creditable academic record right from his school days. A gold medalist in M.Sc Chemistry in the year 1989, he takes time to teach Chemistry and be with the students.
Dr. Reddy was an active participant in student organization activities and hence understands the needs of students very well. Social service is another area where Dr. Reddy evinces keen interest. He is associated with many service organizations in Hyderabad and in his native district Nalgonda.
He is a life member of many educational institutions and was elected as the president of Federation of Engineering Colleges Management, Andhra Pradesh.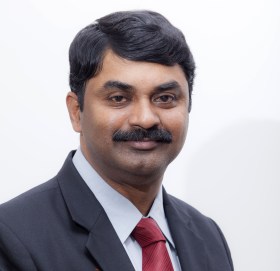 Dr G. Satheesh Reddy
Chairman, DRDO, Govt. of India, Management Nominee
Dr G. Satheesh Reddy is well known for his significant contributions towards indigenous design, development, deployment of diversified Missiles & Strategic Systems, Guided Weapons, Avionics technologies and for sustained efforts in advancement of Aerospace technologies & Industries in India.
He graduated in Electronics and Communication Engineering from JNTU, Anantapur and received his M.S & Ph.D from JNTU Hyderabad. He joined Defence Research and Development Laboratory (DRDL), Hyderabad in the year 1986 and subsequently joined Research Centre Imarat (RCI), the brain child of Dr Kalam, after its formation. From a young navigation scientist and System Manager he rose steadily and after his multiple significant appointments and decades of sustained contributions to Defence R&D, was elevated as Distinguished Scientist in Sep 2014 and was appointed as Scientific Adviser to Defence Minister in May 2015.
Read More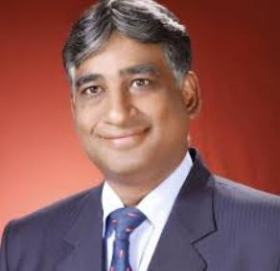 Dr. S.K.Singh
Professor, Dept. of Civil Engineering, Delhi Technological University, New Delhi, (UGC Nominee)
Dr S.K.Singh is a Professor and Head of the Department of Civil Engineering of Delhi Technological University, New Delhi. He has done Ph.D.in Ground Water Contamination in the vicinity of Khetri Copper Complex, Rajasthan. His areas of specialisation are Environmental Engineering, Water Pollution Control, Water Resource Management, Environmental Biotechnology.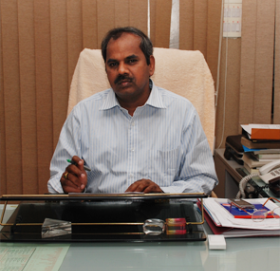 Dr. E.Sai Baba Reddy
Principal, JNTUH College of Engineering, Hyderabad, (State Govt. Nominee)
Dr. E.Sai Baba Reddy is a Professor of Civil Engineering and Principal of JNTUH College of Engineering, Hyderabad with Overall Experience of 30 Years. Actively involved in planning and Execution of over 200 Geotechnical engineering projects, under industrial consultancy services of JNT University. The turnover of the Geotechnical Engineering division, for which he is the leader, is about 25lakhs per year.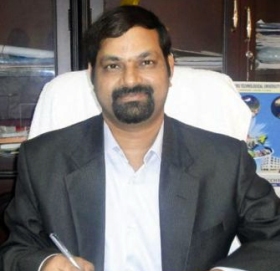 Dr.A.Govardhan
Professor of CSE & Rector, JNTUH, (University Nominee)
Dr.A.Govardhan is presently a Professor of Computer Science & Engineering, Rector and Executive Council Member, Jawaharlal Nehru Technological University Hyderabad (JNTUH). He served and held several Academic and Administrative positions including Principal (JNTUH CEH), Director (School of Information Technology, JNTUH), Director of Evaluation (JNTUH), Principal(JNTUH CEJ), Head of the Department, Chairman and Member of Boards of Studies and Students' Advisor. He did his 10th standard from Z.P.H.S. Choutuppal in 1986, Intermediate from Andhra Pradesh Residential Junior College (APRJC), Nagarjuna Sagar in 1988, B.E.(CSE) from Osmania University College of Engineering, Hyderabad in 1992, M.Tech from Jawaharlal Nehru University(JNU), New Delhi in 1994 and Ph.D from Jawaharlal Nehru Technological University, Hyderabad in 2003. He is the recipient of 33 International and National Awards including Best Senior Scientist Award (2018), Dewang Mehta Academic Leadership Award (2017), Dr.Sarvepalli Radhakrishnan National Award, A.P. State Government Best Teacher Award (2012), Pride of Asia International Award, Best Principal, Bharat Seva Ratna Puraskar, CSI Chapter Patron Award, Bharat Jyoti Award, International Intellectual Development Award and Mother Teresa Award for Outstanding Services, Achievements, Contributions, Meritorious Services, Outstanding Performance and Remarkable Role in the field of Education and Service to the Nation. He is a Chairman and Member on several Boards of Studies of various Universities. He is the Past Chairman and Vice-Chairman of CSI Hyderabad Chapter. He is a Member on the Editorial Boards for Twelve International Journals.
Read More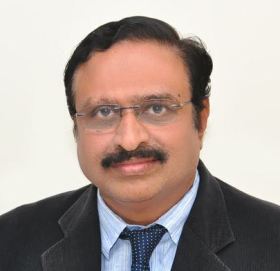 Dr. N.V.Ramana Rao
Director, NIT-Warangal
Prof. N.V. Ramana Rao earlier worked as Rector & Professor of Civil Engineering at JNTU Hyderabad before joining as the Director, NIT, Warangal. He did his BE in Civil Engineering from (Osmania), M.Tech from (IIT Delhi), Ph.D. and Post Doctorate from U.K. in Civil and Structural Engineering from University of Wales, Swansea, UK. He has held several Administrative posts as Registrar, JNT University Hyderabad, Kukatpally, Hyderabad from 30.04.2012 to 21.07.2015, as Principal, JNTUH College of Engineering Hyderabad, Kukatpally, Hyderabad from 30.04.2008 to 24.11.2011, as Director, Bureau of Industrial Consultancy Services, JNT University, Hyderabad from 05.09.2003 to 05.05.2006, as Co-ordinator, Entrepreneurship Development Cell, JNT University, Hyderabad from 01.08.2002 to 31.01.2004.
Read More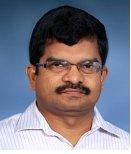 Dr. V.Kamakshi Prasad
Professor CSE and Director of Evaluation, JNTUH, Hyderabad
Dr V.Kamakshi Prasad is a Professor in the Department of Computer Science Engineering of JNTU College of Engineering, Hyderbad. He has an overall experience of 21 years in teaching. Speech Recognition and Processing, Image processing, Neural Networks, Data Mining and Ad-hoc networks are some among the areas of his research interests.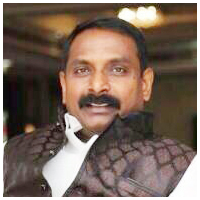 Bhanu Prakash Varla
Founder & CEO, Beenfield Consulting, Hyderabad
Bhanu Prakash Varla has begun professional career 2 decades ago, in Technologist -Sales and Marketing with technology companies – Microland / Infotech & HCL and went on to become one of the Co-Founders of Bartronics, which evangelized and is a pioneer of AIDC technologies in India. He played a key role in the success of this company where he spent over a decade in various leadership positions in sales, marketing, technology & operations. At Bartronics India, he was directly responsible for taking the company to an Initial Public Offering on both the National Stock Exchange of India and Bombay Stock Exchange; he was a thought leader in the technology space with many successes to his name.
Prior to Bartronics, he worked in various leadership roles in top IT cos. of India and abroad. During his career spanning more than eighteen years, he helped many top companies in India and Fortune 500 MNCs resolve their critical-to-business problems leveraging on the use of AIDC and RFID technologies or process-improvement. Close to 2 decades of rich experience, covering wide spectrum of customers & understanding different business situations, defining solutions and executing them makes him an authority in the Identity Management solutions space.
In 2007 when he realized there is a lot more to be done in this emerging technology space and too little being done by existing players, he set up Wave Links manufacturing RFID / E- POS Manufacturing plant. The entrepreneur in him never seems to rest, he was successful in building this company ground-up to a performing venture in 2 years' time with unique features. His core competencies continue to be in the field of RFID, AIDC, Information Technology, Embedded Technologies, System Integration and Applications.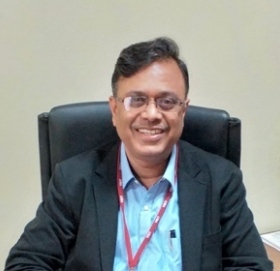 Dr. Jayant Kulkarni
Professor of Physics & Director, IQAC, (Faculty Nominee)
Dr. Jayant Kulkarni is passionate teacher and an excellent motivator. He completed his masters and in Physics from Pune University and Doctorate in Bio- Physics from Jawaharlal Nehru Technological University, Hyderabad. He has presented his research work at International Conference on Bio Medical Engineering held at Austria during 2007 and published 10 research papers in National and International journals.
Read More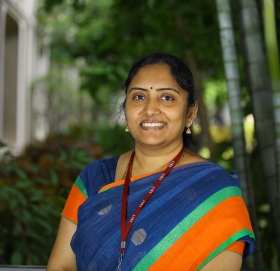 Dr. K.Neelima
Professor & HOD, Dept. of EEE, VBIT (Faculty Nominee)
Dr K.Neelima is a Professor and Head of the Department in Electrical and Electronics Engineering, VBIT, Hyderabad with Overall Experience of 14.5 Years. She is Associated with VBIT for the past 10.3 Years. She is an expert in the different areas of Power Systems like Computer Methods in Power Systems, Power System Operation Control, Switch Gear and Protection, Network Analysis, Electrical Distribution Systems, Artificial Intelligence etc., She has Extensive Research Expertise in Distribution Systems by applying the  latest technological approaches in optimizing the Power distribution. She has Published International and National Conferences:5 and International Journals: 16. She has presented couple of Papers in International Conferences held at Cleveland and Los Angeles, United States of America. Under the Leadership of Dr K.Neelima the departments has excelled in achieving best results, Campus Placements, Pursuing Masters in both India and Abroad and Achieving Best GATE Scores etc.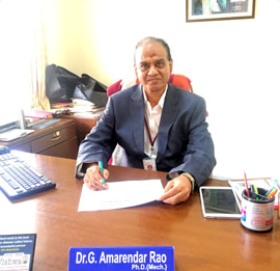 Dr. G.Amarendar Rao
Professor, Dept. of ME, VBIT (Convener, G.B)
Dr. G.Amarendar Rao, a dynamic and efficient teacher and administrator with an eye for detail and penchant for academic and personal discipline, is the Principal of the Institution taking it forward to higher levels of accomplishments and effectiveness.
Dr. Rao was born on 14-10-1961 in a remote village of Adilabad District. After completing his primary and secondary education at the same place, he did his B.Tech. in Mechanical Engineering from KITS, Warangal, obtained his M.Tech. in Aerodynamics from the prestigious Birla Institute of Technology, Mesra, Ranchi and went to obtain his Ph.D. in Internal Combustion Engines from JNT University, Hyderabad.
He has put in a huge 28 years experience of teaching and administrative responsibilities. He has taught a wide range subjects both at UG and PG levels of engineering in top rung institutions like KITS, Warangal, Gurunanak Engineering College apart from VBIT where he has worked previously as a professor & the HoD guiding the department and played an instrumental role in accomplishing NBA accreditation.
He published more than 30 technical papers in various Journals and Conferences at national and international levels. He is the reviewer of a number of peer reviewed journals. He has guided a large number of UG and PG projects. His areas of research and interest include IC Engines, Heat Transfer and Microscopic Thermodynamics. Presently, 5 research scholars are working for their PhDs under his able guidance.