VBIT MUN SOC – VBIT Model United Nations Society associated with Vignana Bharathi Institute of Technology, was established on October 3 rd , 2019. Our main objective is to empower voices, inculcate accountability and encourage critical thinking through simulated conferences, workshops and seminars conducted on MUN annually or bi-annually.
VISION VBIT MUN Society has been established with an aim to prepare the youth for the future and incite conciseness and responsibility to be a part of decision making at all levels.
MISSION Our mission is to promote 'learning by doing'.We strive to provide a platform to enhance skills, train and develop an individual to reach their true calibre.We believe that people's involvement at all levels of decision making (local, national and global) is essential in order to have secure and unprejudiced policies and achieve UN's vision for a safe and happy world.
FACULTY COORDINATOR PROFILE
Dr. K. Shirish Kumar
Associate Professor
Humanities & Sciences
Siddarth Praneeth
Secretary General
B.Suman
Deputy Secretary General
John Saurabh
Director General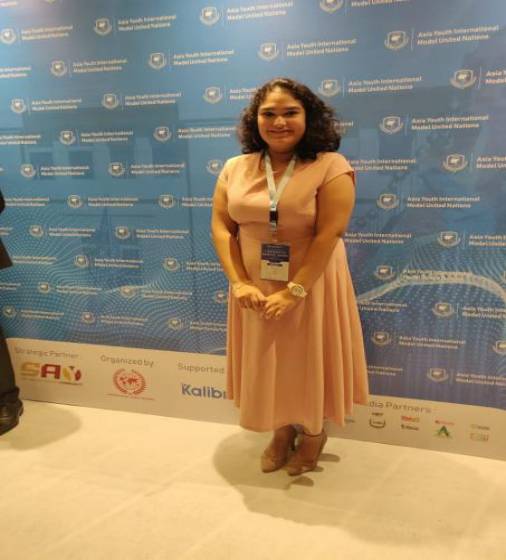 Sanjana Shukla
Charge D'Affaires
SECRETARIAT
EXECUTIVE BOARD
ORGANIZING COMMITTEE
MARKETING
EVENTS DURING THE TENURE 2019 - 2020
PLAN OF ACTION FOR TENURE 2020 - 2021
Training Session
The team VBIT MUN will provide training sessions to the delegates which help them learn their way around a MUN conference. Students will be given detailed training about MUN procedure, research methods, and committee decorum, through activities and interactive sessions designed to give a holistic approach to Model United Nations conferences.
Boot Camp
The MUN is designed to replicate the real UN as closely as possible and gives students the chance to debate real-world issues and try to develop real, working solutions to the world's problems.
VBIT MUN 2.0.
VBIT MUN 2.0 is an academic simulation of the United Nations where students step into the shoes of delegates and address international issues and aim to maintain global peace. VBIT MUN 2.0 is a three-day event that is held in the first week of December held at Green Park. With an expectant delegate count of 150-200 from all over India, it provides an incredible vision and platform for any organization to break through. It consists of dauntless individuals of remarkable caliber and resolute principles.