IGBC VBIT SC
A NEW PERSPECTIVE FOR BETTER FUTURE
IGBC- VBIT SC is the youngest forum in the college and the first academic professional forum of Civil Engineering Department of VBIT on 28th January 2021. It is a student chapter involving in the different aspects of Civil Engineering world Green Building is a smart and intelligent civilization of buildings which provides various techniques to design and manage the building to be eco-friendly without disrupting the comfort and happiness of households.
Here comes IGBC (Indian Green Building Council) concept which promotes the higher order of building efficiency using eco-friendly construction methodologies in different stages of building construction by integrating it with renewable resources. The vision of IGBC is "To enable a sustainable built environment for all and facilitate India to be one of the global leaders in the sustainable built environment by 2025".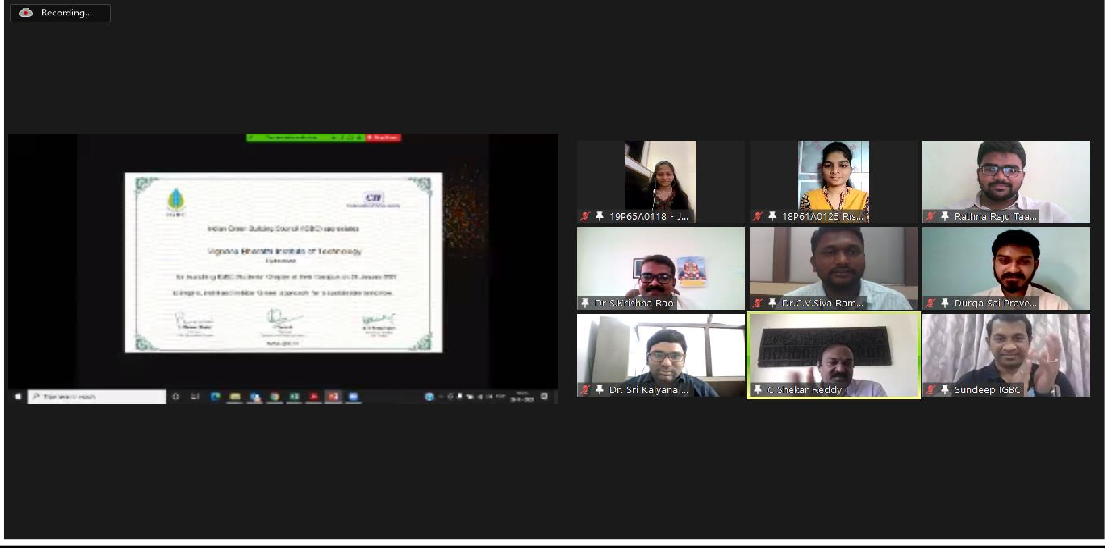 To train the students with quality insights to pilot a relation with industry.
To become one of the leading civil engineering academic forum in state wise and national wise.
To provide skillful sustainable engineers for the upliftment and development the eco-friendly society.
To provide perfect platform for the students with wide range of opportunities in Industrial placements.
Every student should act as an ambassador to create awareness on IGBC.
Enabling students highly trained industry ready professionals on Green concepts
To provide technical insights and enhancing the knowledge about Green Building concept.
To encourage the students to bring research-oriented ideas that are useful , technically plausible and practically applied in the domain of Civil Engineering.
Educating the students about sustainable house design and encouraging them to adopt it.
Accreditations as "IGBC ASSOCIATE".
Exposure to green concepts in design, construction ,trends and operations of buildings.
Good opportunities for placements in industry.
Events Conducted in the
Previous Tenure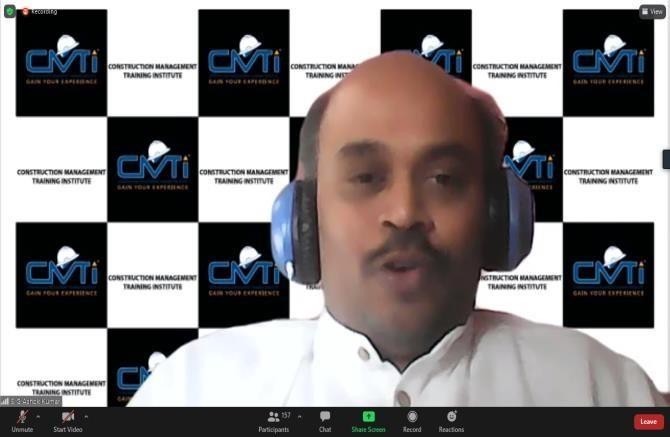 Technical talk by CMTI CEO Er. S. G. Ashok Kumar on Career Opportunities in Civil Engineering
Conducted E-Workshop on Environment Health and Dr. Brajesh K Dubey and Mr. Atun Roy Chaudary on the occasion of World Environment Day